Whole Wheat Apricot Muffins
These apricot muffins are an easy way to use dried fruit.  Sometimes it's not easy to get our daily serve of fruit, particularly in the cooler months.  Using dried fruit is the answer.

First the apricots are soaked in orange juice to plump up the fruit and add flavor.

No butter is used in this recipe, the apricot pulp and orange juice providing the extra moisture and sweetness.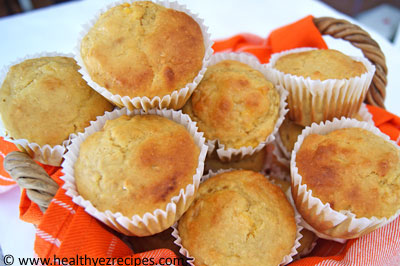 Preparation Time:  20 minutes
Cooking Time:  25 minutes
Makes:  12 ordinary size or 6 jumbo muffins

Ingredients

   1 cup dried apricots
   1 cup orange juice
   1 ½ cups whole wheat / wholemeal flour
   1 cup all-purpose flour
   3 teaspoons baking powder
   1 teaspoon baking soda
   ¼ cup sugar
   3 eggs
   ½ cup milk
   ¼ cup oil
   ½ cup orange juice
How to Make


Step 1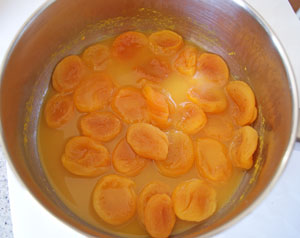 Place apricots and first measure of orange juice in a saucepan.  Bring to the boil, then reduce heat and simmer for 10 minutes.  Remove from heat and cool.  The apricots should be soft and mushy and have absorbed much of the orange juice.
Step 2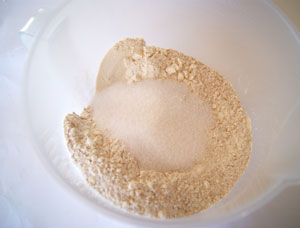 Mix flours, baking powder, baking soda and sugar together in a bowl.

Step 3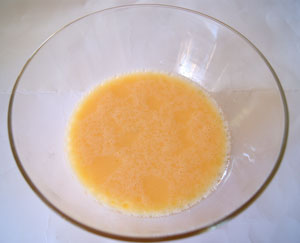 In another bowl add the eggs, milk and oil and lightly beat together.

Step 4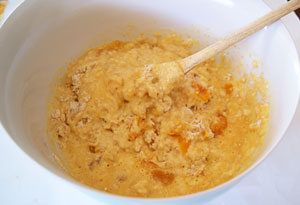 Add the second measure of orange juice to the apricots.   If the apricots are still slightly firm, finely chop them into small pieces.  This will give you lovely bits of apricot through your muffins.
Make a well in the center of the dry ingredients.   Pour apricot mixture and egg mixture into dry ingredients and mix to just combine.

Step 5
Spoon the mixture into greased muffin tins or muffin cases until three-quarters full.

Bake at 200ºC / 400°F for 15 minutes for regular muffins or 20 minutes for jumbo muffins.  The muffins are ready when they spring back when lightly touched.
Remove from oven, leave in tin for 5 minutes then transfer to a wire rack to cool completely.

Tip

To make sure these muffins stay healthy, use sugar-free orange juice.