Yogurt Pancakes with Berries
What a fabulous way to start the day - light, fluffy yogurt pancakes.    

These pancakes are so good.  Made from egg whites and yogurt, they are a true low-fat version of an old favorite.  

I topped mine with more yogurt and fresh strawberries and ate them guilt free.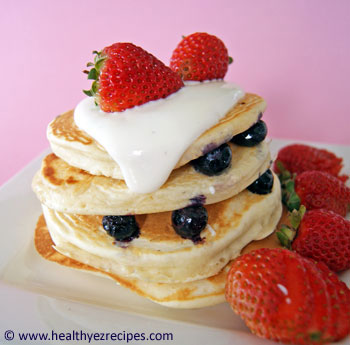 Preparation Time:  20 minutes
Cooking Time:  20 minutes
Serves 6


Ingredients

   2 cups self-raising flour
   ¼ cup superfine / caster sugar
   4 egg whites
   1 cup reduced-fat milk
   ½ cup low-fat vanilla yogurt

   Fresh or frozen berries
   Extra yogurt for serving
   Canola oil cooking spray


How to Make

Step 1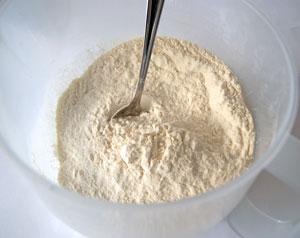 Sift the flour into a large mixing bowl.   Add the sugar and give it a bit of a stir to mix the two together.

Step 2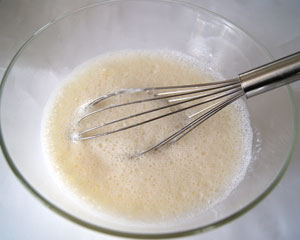 Separate 4 eggs.  Reserve the yolks for another recipe. 

Place the egg whites, milk and yogurt in a bowl and whisk to combine.

Step 3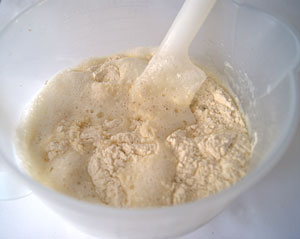 Make a well in the center of the flour mixture.  Add egg white mixture and stir until the mixture is almost smooth.  But don't over mix your batter.  Stop mixing just before all the tiny clumps of flour dissolve.
Allow the batter to rest for 10 minutes.  This allows the flour to absorb the liquid and thickens the batter.

Step 4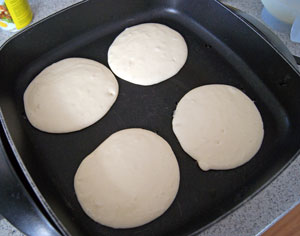 Grease a non-stick fry pan by spraying it with canola oil cooking spray.  Drop 2 tablespoons of batter for each pancake onto the fry pan.
With the heat on medium low cook the pancakes for 2 minutes or until bubbles appear on the surface.  Flip the pancakes over and cook until golden and cooked through.
Transfer to a plate and cover to keep warm. 
Serving
Serve with extra yogurt and fresh or frozen berries.

Variation
Fold 1 cup frozen berries through the batter after mixing.  Try:
Raspberries
Blueberries
Mixed berries

but thaw the berries first.