Pepper Chicken Recipe with Mustard Sauce

If ever you doubted that healthy food could be tasty then this pepper chicken recipe will convince you otherwise.

Deceptively easy to make, it looks stunning and tastes absolutely divine.  This chicken is good enough to serve at a dinner party.

I'm not sure which part I like the most, the pepper topping or the mustard sauce.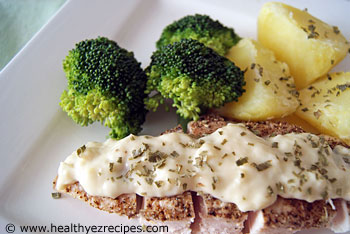 Preparation Time:  10 minutes
Cooking Time: 20 minutes
Serves: 4 – 6

Ingredients

   2 teaspoons crushed black peppercorns
   500 g / 1 lb chicken breast fillets
   2 teaspoons olive oil
   ¼ cup dry white wine
   2 shallots, finely chopped
   1 cup chicken stock
   1/3 cup low fat sour cream
   2 teaspoons Dijon mustard
   Snipped fresh chives
How to Make
Step 1

Preheat the oven to 220°C / 425°F.

Lightly grease a baking dish and arrange the chicken pieces in the dish.

Crush the peppercorns using a grinder to release their flavor.



Good to Know

If you don't have a grinder you can do this by hand.  Place the peppercorns in a sealed ziplock bag and lay them flat.  Place the bag on a solid cutting board then roll over the bag with a rolling pin pressing down firmly until the peppercorns are crushed.
Or, alternatively crush the peppercorns with a mortar and pestle.


Press the crushed peppercorns onto the chicken then drizzle over the olive oil.

Bake in the oven for 15 – 20 minutes or until the chicken is cooked.   To check for doneness, cut into the chicken with a sharp knife or pierce with a fork.  There should be no pinkness and the juices should run clear.    If the chicken is not cooked return to the oven.  Cooking time will largely depend on the size of the chicken pieces.
Step 2

To make the sauce, finely chop the shallots.

Add the shallots to a small saucepan, along with the wine.  Bring the wine to the boil and cook over a moderately high heat for 2 minutes or until the wine is reduced to 2 tablespoons.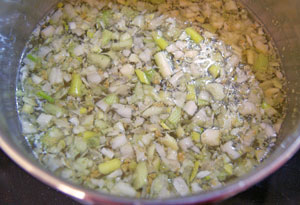 Step 3

Add the chicken stock and continue cooking for 2 more minutes or until the liquid is reduced to 1 cup. 

Reduce the heat to low and add the sour cream.  Whisk the sour cream for about a minute until the mixture is nice and creamy.  Stir in the mustard.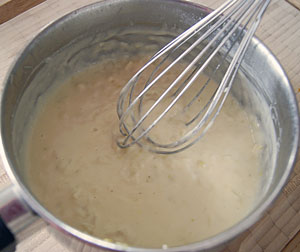 If the sauce is too runny you can thicken it with 2 teaspoons of cornflour mixed with a little milk.  Add the cornflour a little at a time until you achieve the desired consistency.


Serving
To serve, place each chicken fillet on a plate and cut into slices.  Spoon over the sauce and sprinkle with snipped chives.

This pepper chicken recipe is great served with new potatoes and broccoli.

Because ground pepper loses its taste over time, it is recommended that freshly ground pepper is used.