Curried Cashew and Carrot Soup
This curried carrot soup recipe was given to me by a friend and it is absolutely amazing.

A rich hearty soup, it is thickened with ground toasted cashews.  Cashews and carrots might seem a strange combination, but it WORKS.

The secret to this recipe is to evenly toast the cashews until they are brown.  This gives the soup its depth of flavor.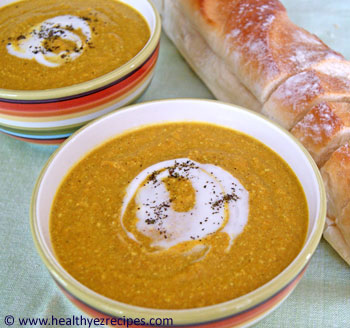 Preparation Time: 15 minutes
Cooking time:  25 minutes
Serves 4

Ingredients

500 g / 1 lb carrots
2 small onions
1 tablespoon low-fat margarine
1- 2 tablespoons curry powder
3 cups water
1 vegetable stock cube
1 cup toasted cashew nuts
How to Make

Step 1

Toast the cashew nuts until they are lightly brown and evenly toasted.   Leave to cool.
Step 2

Slice the carrots and chop the onions.   These are going to be pureed eventually so you don't need to be too fussy.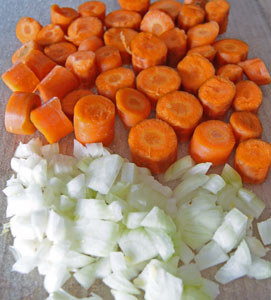 Step 3

Melt the margarine in a medium sized saucepan, add the curry powder and chopped onions and sauté until the onions are soft but not brown.  How much curry powder you use will depend on taste, but remember, as the curry powder cooks it releases its flavor.  So err on the side of caution.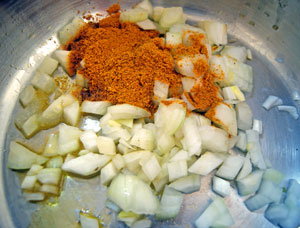 Step 4

Add the carrots, water and stock cube and simmer until the carrots are tender, about 20 minutes.


Step 5

Place the toasted cashew nuts in a blender or food processor and process until the nuts are the consistency of ground almonds.    Remember the finer the nuts are ground the smoother and thicker your soup.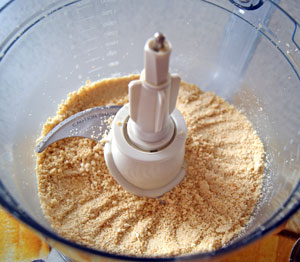 Step 6

Add the cooked carrots, onion and stock to the food processor with the nuts.  Process until smooth.  Start off with a small amount of stock then keep adding until you achieve the desired consistency.  If you add it all at once your soup may be too runny. 

Reheat your curried carrot soup before serving.
To Serve

Spoon into individual soup bowls and top each with a spoonful of yogurt sprinkled with finely chopped mint.


Other carrot soup recipes: